FOR DEPENDABLE 24 EMERGENCY ROADSIDE SERVICE, DON'T SETTLE FOR SECOND RATE.
OUR EXPERIENCED AND DEDICATED OPERATORS ARE THERE TO ASSIST YOU, DAY OR NIGHT 24/7/365
519-255-1711
STATION 1
2620 CENTRAL AVE - WINDSOR, ON N8W 4J5
MONDAY TO FRIDAY 9:00AM TO 5:00 PM
SATURDAY 10:00AM TO 2:00 PM
SUNDAY 10:00AM TO 12:00 PM
STATION 2
864 ALMA ST - AMHERSTBURG, ON N9V 2Y9
YARD OPEN BY APPOINTMENT
STATION 3
6125 COUNTY RD 46 - COMBER ON N0P 1J0
YARD OPEN BY APPOINTMENT ONLY
STATION 4
3575 QUEENS LINE - TILBURY ON N0P 2L0

YARD OPEN BY APPOINTMENT ONLY
EMERGENCY ROADSIDE SERVICE ARE AVAILABLE 24/7/365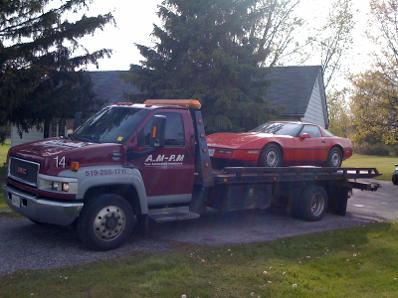 FOR THE BEST SERVICE CALL THE PROFESSIONALS
FULLY LICENSED
FULLY INSURED
CVOR
US DOT
MOE
RADIO DISPATCHED
24 / 7 / 365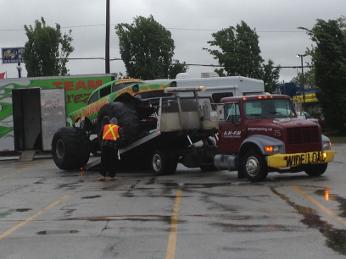 WE ARE HERE TO HELP. IF YOU HAVE ANY QUESTIONS IN REGARDS TO YOUR VEHICLE WITHIN OUR COMPOUND, FEEL FREE TO CONTACT US FROM 9am TO 5pm, MONDAY THROUGH FRIDAY, 10am TO 2pm SATURDAY and 10AM to 12PM SUNDAY.
WE WILL BE HAPPY TO ANSWER ANY OF YOUR QUESTIONS. OUTSIDE THESE HOURS COMPOUND INFORMATION CAN NOT BE PROVIDED.
Dispatch

:519-255-1711 Toll Free:1-877-789-AMPM(2676) Fax:519-255-3334
Email: ampmtowing@ampmtowing.ca
All of Essex County - 519-255-1711