COVID-19 HAS AFFECTED OUR YARD OPERTATIONS AND ROADSIDE SERVICES
ROADSIDE SERVICES REMAIN AVAILABLE 24/7/365
NO DRIVERS WILL CURRENTLY BE PERMITTED TO ALLOW CUSTOMERS IN THEIR TRUCKS, THIS IS FOR THE SAFETY OF ALL OF OUR CUSTOMERS AND DRIVERS
MASKS OR APPROPRIATE FACE COVERINGS MUST BE WORN IN OUR OFFICE AND YARD WHILE ATTENDING FOR YOUR VEHICLE
YARD HOURS HAVE BEEN MODIFIED DURING THE COVID-19 PANDEMIC - VISIT OUR PAGE (COVID-19) OR CALL OUR OFFICE FOR THE MOST UPDATED HOURS RELATING TO, AND AFFECTED BY COVID-19
IF YOU OR ANYONE IN YOUR HOUSEHOLD ARE SUFFERING FROM SYMPTOMS OF OR HAVE BEEN DIAGNOSED WITH COVID-19, NO NOT ATTEND OUR FACILITY -
PLEASE CALL OUR OFFICE FOR ALTERNATIVE ARRANGEMENTS
FOR FAST, PROFESSIONAL AND DEPENDABLE SERVICES
ANYTIME OF DAY OR NIGHT
WHEN YOU WANT THE BEST SERVICE IN ESSEX COUNTY.
THERE FOR YOU, ANYTIME YOU NEED US.
OUR COMMITMENT TO YOU
OUR COMMITMENT IS TO PROVIDE ROADSIDE SERVICES AND TOWING SERVICE TO STRANDED MOTORISTS, THROUGHOUT THE WINDSOR-ESSEX AREA. WE STRIVE TO PROVIDE PROFESSIONAL SERVICES WITH A CUSTOMER ORIENTED BASE.
OUR COMMITMENT TO YOU STANDS EVERY DAY OR NIGHT, WITH 24 HOUR SERVICES 365 DAYS A YEAR. OUR SERVICES AND STAFF ARE AT YOUR DISPOSAL, RIGHT WHEN YOU NEED THEM.
FROM LOCAL TOWING SERVICE TO LONG DISTANCE TOWING, RECOVERY AND OTHER SERVICES - WHATEVER THE NEED - WE ARE THERE TO SERVE YOU.
WHEN YOU NEED EMERGENCY ROADSIDE SERVICE, DON'T SETTLE FOR SECOND RATE. CALL THE COMPANY THAT RESPONDS WITH THE BEST SERVICE IN WINDSOR/ESSEX.
WE ARE FULLY INSURED AND LICENSED
A.M-P.M TOWING
FOR ALL YOUR VEHICLE TRANSPORTATION NEEDS
ACCIDENT TOWING
VEHICLE RECOVERIES
IMPOUND FACILITY
FLATBED TOWING

WHEEL LIFT TOWING

FLAT TIRE CHANGES

BATTERY BOOSTS/JUMP START

VEHICLE UNLOCK SERVICE

LOCAL & LONG DISTANCE TOWING

U.S / CANADA BORDER TOWING

RECOVERY & WINCH OUT SERVICE

EQUIPMENT MOVING

BY-LAW ENFORCEMENT TOWING

VEHICLE STORAGE

MOTORCYCLE TOWING

LIGHT - MEDIUM DUTY
HEAVY DUTY

SHEDS / TOOL BOXES / & MORE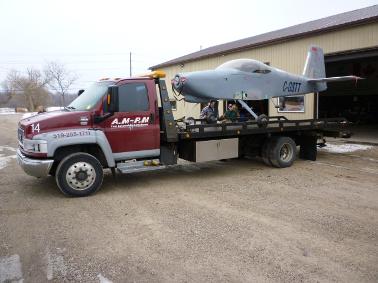 You never know when the mechanicals could fail, even with regular maintenance things can happen. At least you'll know where to turn when you need a tow.
A.M-P.M TOWING
519-255-1711
519-687-2711
1-877-789-AMPM
Email: Dispatch@ampmtowing.ca